Want to learn more? Want to support other women?
Books, articles, podcasts, and videos are curated below, along with the non-profits we support.
Dive in. Lead A Life On Purpose! 
Resources for the TEN Realms of Your Life
PURPOSE
To live our purpose means living with intention. The "why" you were born, or your life's purpose, is about how you will leverage your talents, expertise and passion in service of others and our planet. It is the reason you bounce out of bed every day ready for action. And it is the unique way you contribute to the world.

JOY
Joy is innate within each of us. It has been with us since we were children. Joy is a deep sense of connection, pleasure, freedom, and appreciation of the present. In becoming more fully present, we experience the joy of life. Our programs help you tap into joy and unleash greater success and fulfillment. 

COMMUNITY
We all yearn for a sense of belonging – to feel seen, accepted, embraced and allowed to be our authentic selves.  We believe that strong connections keep our communities healthy and thriving—and that our communities nourish the health and vitality of the world.
Our circles of support at TENWOMENSTRONG are open-hearted communities where women can connect with and support one another and gain strength from sisterhood.
HEALTH
It is said, "If you have your health, you have everything." Good health means you have the energy and stamina to get things done that matter to you.
Each woman deserves to live a healthy and robust life. We support women with coaches to help guide and encourage the development of proper nutrition and exercise habits that will not only add years to your life but will enhance the enjoyment and quality of those years.
WELLNESS
We achieve wellness through a conscious, self-directed and evolving process of achieving our full potential.  We take deliberate action to make choices toward a more successful existence.
Our programs at TENWOMENSTRONG provide a safe and generous space to explore, discover and develop our full potential with others who are on the same journey.
GROWTH
We are born to grow. By being curious and a life-long learner, we can continually expand our knowledge, skills, and abilities.
Our coaches and co-leaders at TENWOMENSTRONG provide rich resources, current thinking, and relevant expertise to support your personal and professional growth.
CREATIVITY
We are all creative beings. Bringing our unique, authentic, brilliant selves into play allows each of us to share our magic. To keep these special gifts and talents under wraps is to deprive ourselves and the world. Having fun exploring creatively is a key element of our TENWOMENSTRONG program.  When we creatively express ourselves, we help create a stronger, more vibrant world.

CONNECTION
Connection is about establishing, building and maintaining relationships. This includes extending respect, empathy and compassion to yourself and others, using good communication skills, engaging in courageous conversations, developing trust, and creating a strong support network. We are here to support and accompany you on the deep dive.
WORK
Your life's work is to make use of your unique skills, expertise and talent in service of others. In doing so, you will enjoy your greatest success, fulfillment and joy. And you will help create a joyful experience of work for your colleagues, too.  
At TENWOMENSTRONG we have life purpose and career experts to support you in creating a more productive, satisfying and rewarding work life experience.
MONEY
Managing your money well gives you freedom to enjoy your life. By taking responsibility for your finances, you empower yourself to achieve peace of mind and attain your dreams. Our money coach helps you be successful being you. Living by what you value brings priceless wealth and abundance to your life.

TENWOMENSTRONG Non-Profit Support
We are committed to giving back with every forward action. As we become stronger and express ourselves in the world, a sister organization is supported as well.
A portion of proceeds from every program is donated to support women around the world through our Circle of Generosity.
Below is a list of some of the organizations we are currently supporting.
Women For Women International
Across 8 conflict-affected countries, women enrolled in our Stronger Women, Stronger Nations program learn job skills and receive business training to earn a living. They will come to understand their rights and how to speak up for those rights in their homes, their communities, and their nations. 
When women can use their power, they reinvest it in their families, their communities, and their countries to make the whole world better — for everyone. https://www.WomenForWomen.org
The Center for Asian Pacific American Women
The Center for Asian Pacific American Women is a national, nonprofit organization dedicated to the 
enhancement and enrichment of leadership skills for Asian American and Pacific Islander (AAPI) women through education, networking, and mentorship. www.APAWomen.org
Girls Who Code
We're on a mission to close the gender gap in tech. We're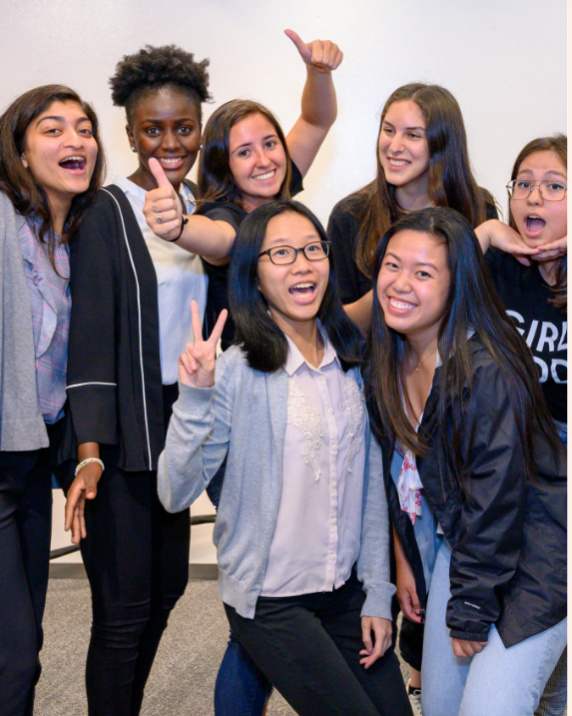 reaching girls around the world and are on track to close the gender gap in new entry-level tech jobs. We're building the largest pipeline of future female engineers. www.GirlsWhoCode.com
She Should Run
She Should Run is a nonpartisan nonprofit working to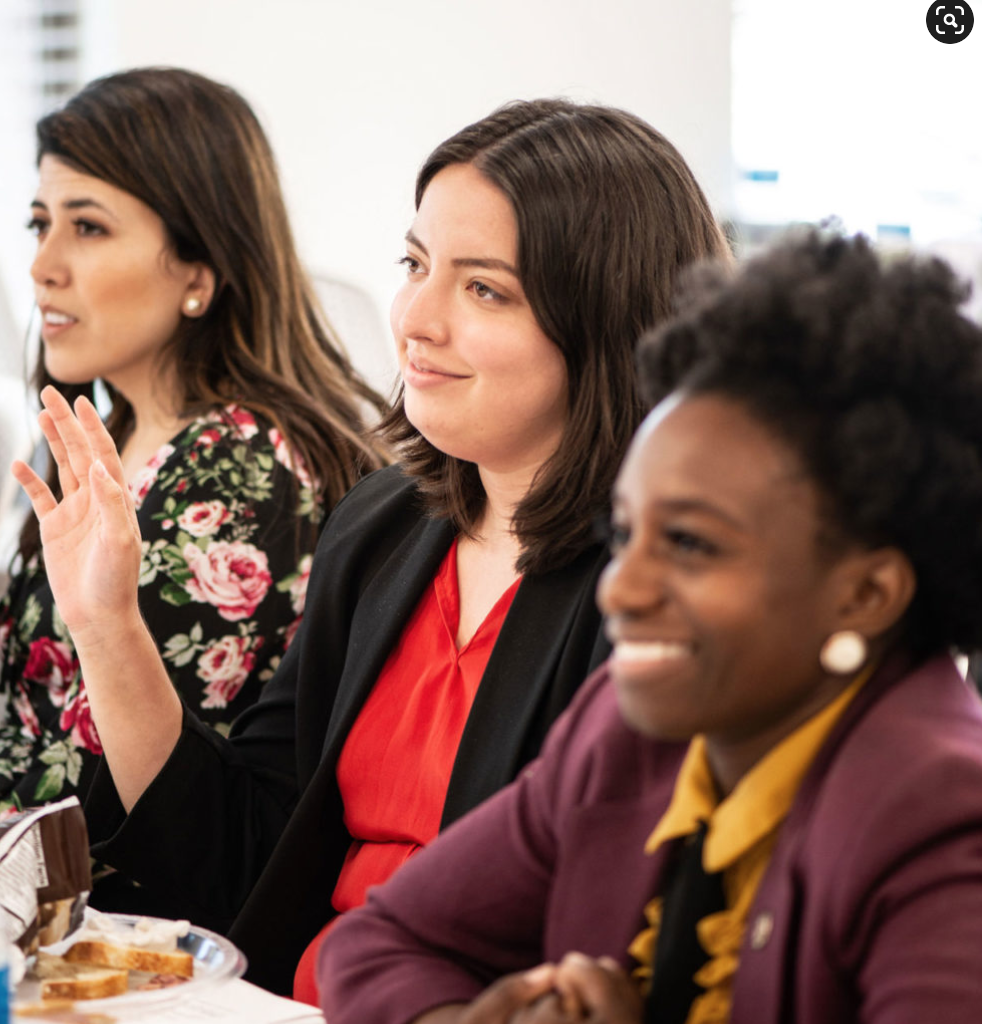 dramatically increase the number of women considering a run for public office. We motivate women from all walks of life to explore the possibility of public office by identifying and tackling the barriers to elected leadership. We do this through data-driven content, education, and collective action. www.SheShouldRun.org 
Thistle Farms
For over 20 years, Thistle Farms has lit a pathway of healing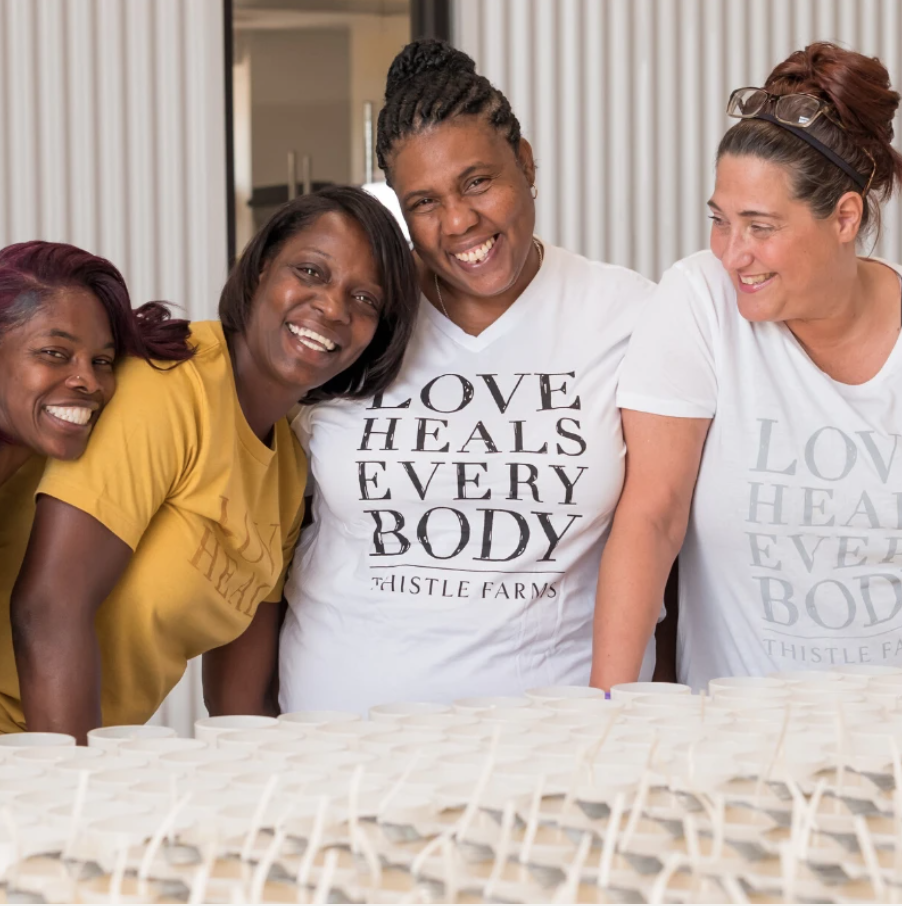 and hope for women survivors of trafficking, prostitution, and addiction. Together, we heal by ensuring access to safe and supportive housing, financial independence, and a lifelong community of support. www.ThistleFarms.org 
To Write Love On Her Arms
To Write Love on Her Arms is a non-profit movement dedicated to presenting hope and finding help for people struggling with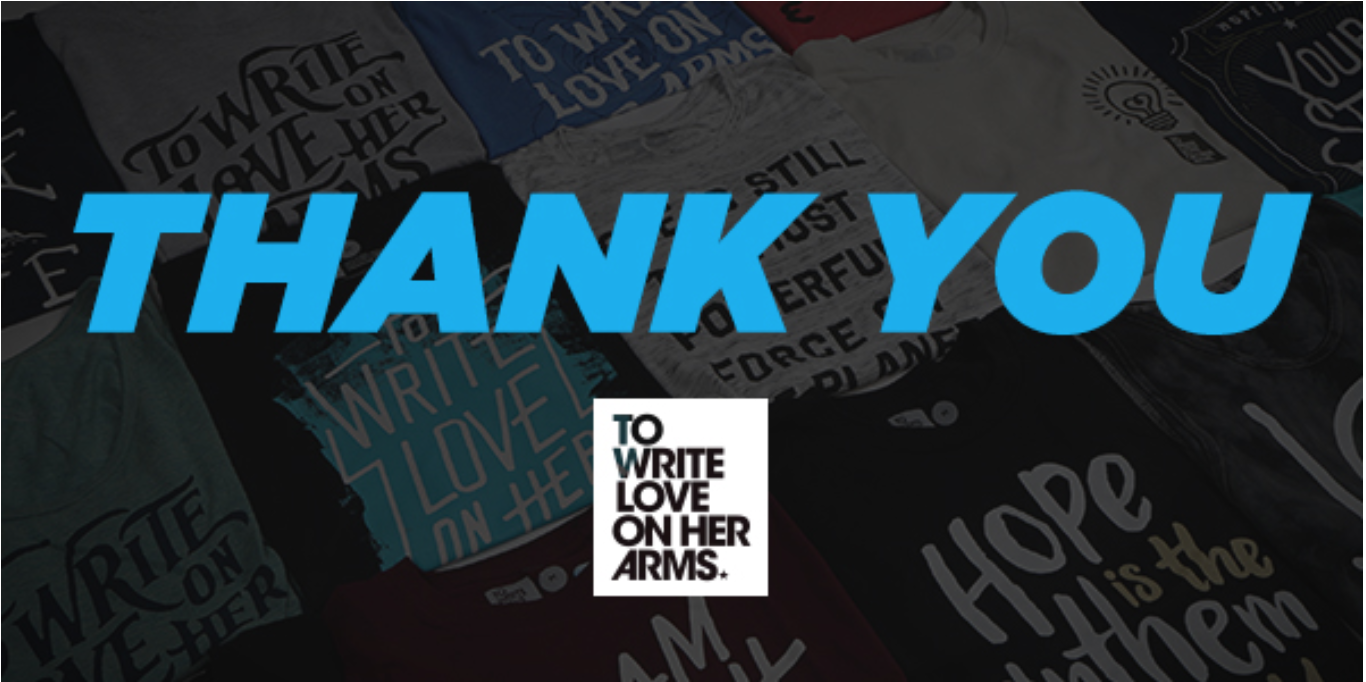 depression, addiction, self-injury, and suicide. TWLOHA exists to encourage, inform, inspire, and also to invest directly into treatment and recovery. www.TWLOHA.com
Girl Scouts of the USA 
Girl Scouting builds girls of courage, confidence, and character, who make the world a better place.
When you buy cookies from a Girl Scout, you aren't just enjoying delicious cookies, you're helping young entrepreneurs gain the skills and confidence to change the world. www.girlscouts.org
Follow TENWOMENSTRONG on purpose!